How do I edit my QVC pin?
You can edit your QVC PIN online by signing into 'My Account' with your email address and password.
Once you have signed in, click 'Edit PIN' in the 'Settings' section.
You will then need to enter your current PIN in the box at the top, followed by the new PIN you would like to use in the two boxes below.
If you have not previously chosen a QVC PIN when creating your account, you will just see the 'New PIN' boxes.
Just click 'Submit Changes' to update your new QVC PIN.
You will now be able to use this QVC PIN when calling our automated Q-Cut service on 0800 52 42 32 or when speaking to our Customer Care team.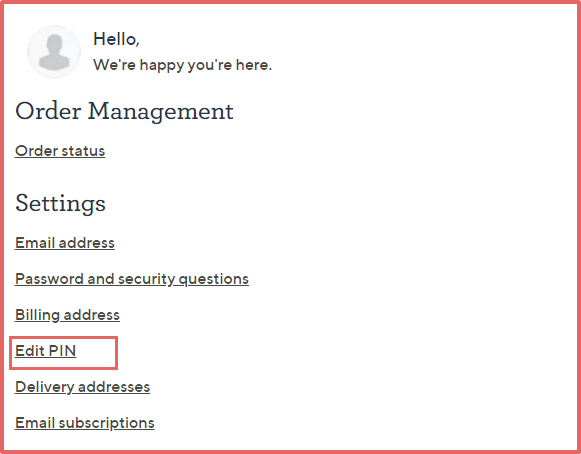 Did you find this page useful?