How do I redeem a promotional code online?
When placing your order, once you proceed to the 'Checkout' screen and are in the 'Payment Method' section, you just need to select the "+ Add a promotional code" option.
You can then enter your code into the 'Promotional code' field. Once you select "Save" this will then show on your "Order Summary on the right hand side of the screen.
Please Note: Voucher codes cannot be redeemed on the QVC UK mobile app, and on orders containing Waitlist, Advanced Order, Buy More Save More or Auto Delivery items. If a product has Easy Pay applied to it, you will also not be able to redeem a voucher code.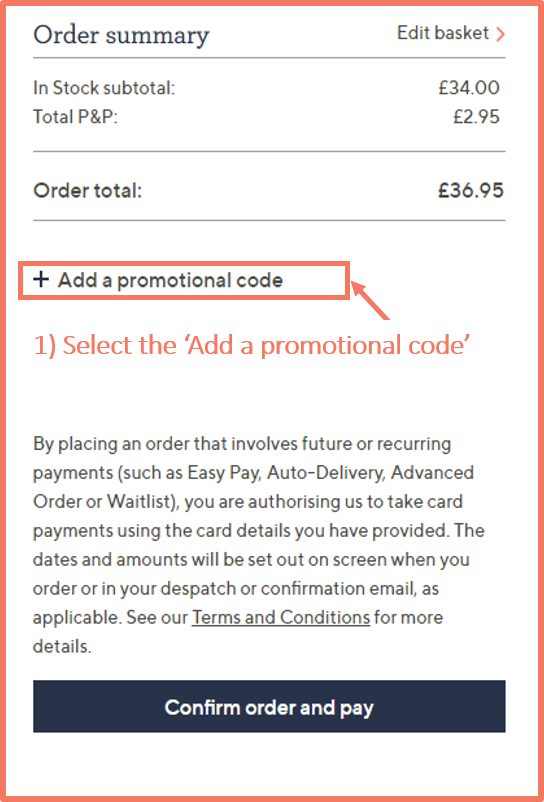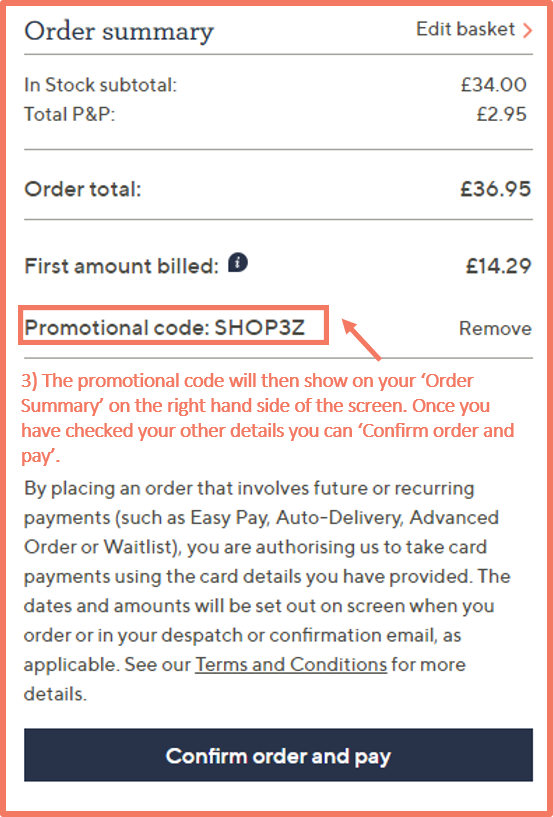 Did you find this page useful?