Cozee Home Luxury Faux Fur Heated Throw:
Item numbers: 815576/ 809971/811993/817840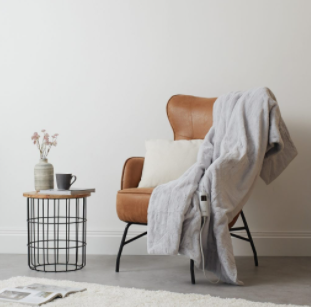 The safety of our customers is our top priority. That's why we have recently contacted our customers that purchased the "Cozee Home Luxury Faux Fur Heated Throws" (item number 815576/809971/811993/817840) informing you of a risk affecting this product.

Please stop using the Heated Throw immediately, unplug the control unit from the heated throw and the mains power, and put the control unit aside.

We have sent a letter to all affected customers which will be arriving no later than Sunday 27th February, which includes all the details on how to return the control unit for a full refund, including P&P

The control unit needs to be returned in the enclosed bag included with the letter. The throw itself does not need to be returned.

A full refund will be issued within 14 days of the control unit being received back. Please follow the instructions in your letter to return your control unit.
Did you find this page useful?