How do I update my personal details?
Most updates can be made online via My Account.
Simply log in and then select to view your 'Account settings' to update your email, password, and QVC PIN. You can also update, add or remove your delivery addresses in the 'Delivery addresses' section.
To add and remove credit cards, and update your billing please visit the 'Manage payment methods' section.
Please note: if you wish to change the name on your account please contact us and a member of the team will be happy to help.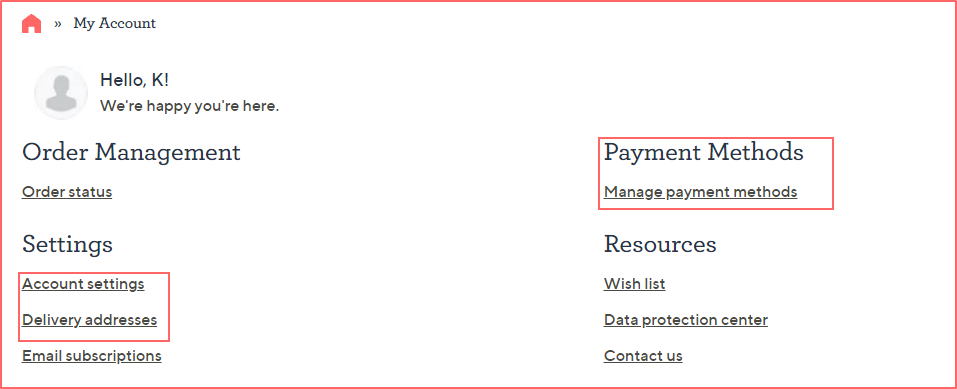 Did you find this page useful?