Can I save multiple addresses to my address book?
Yes, you can save multiple addresses in your online address book stored in My account, under Personal Information, click on Address book and choose to 'Add a new address'. You can also edit existing addresses here too.
You can follow the below guide to updating your address details online.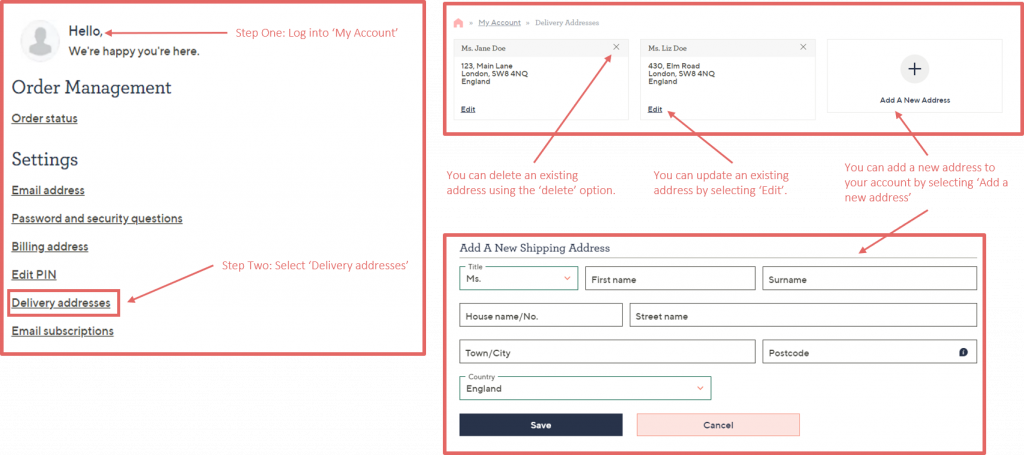 Did you find this page useful?