Is the TV guide available on the Android or iPhone app?
Yes, you'll find it in the 'More' section at the bottom of the page on our iPhone app (see step by step guide below)
On our Android app the 'More' will be located in the drop-down menu section.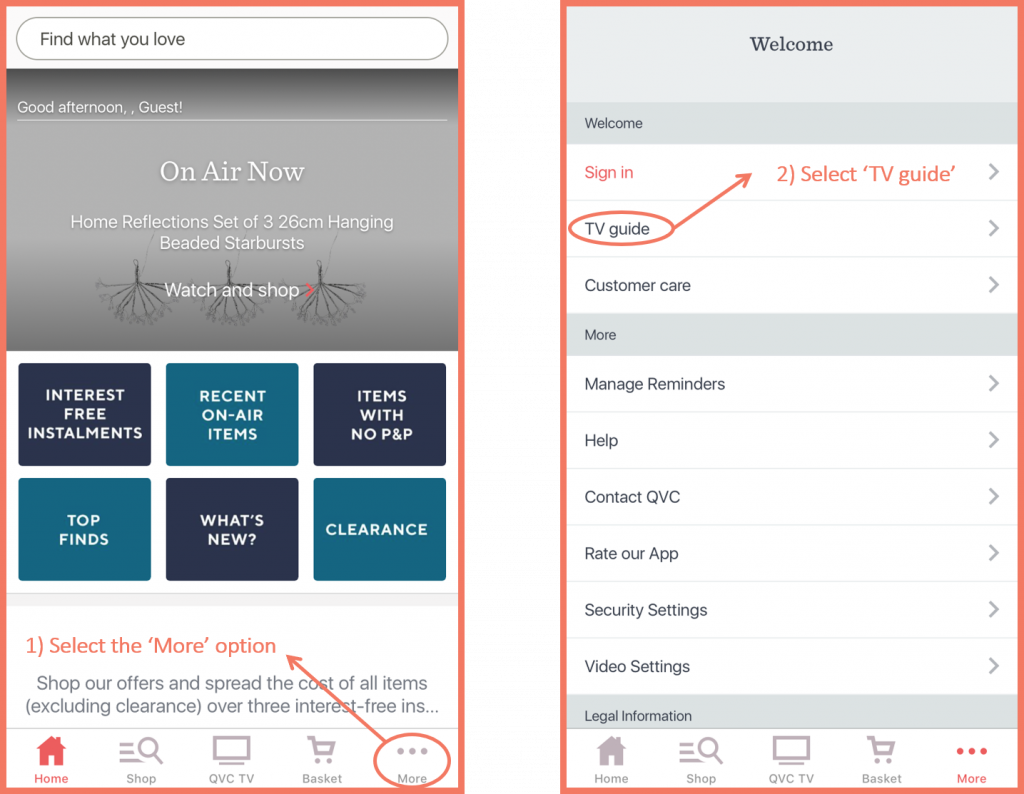 Did you find this page useful?