How do I update my card details on the Apple TV app?
You can't currently update your details using the Apple TV app directly.
However, It's easy to update your details via our My Account section online on qvcuk.com. Just sign in using your email address and password and click 'Credit Card' to enter your new details.
You can also follow the steps below for adding a card on to your account.
Once your card has been updated, this will be available to select on your Apple TV app.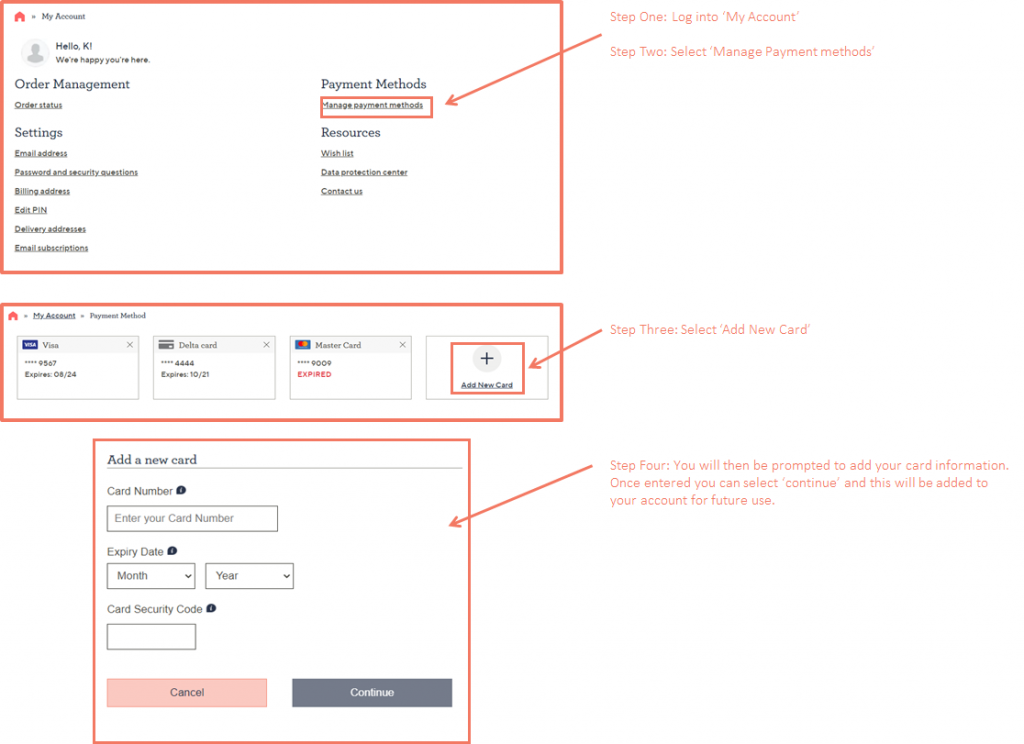 Did you find this page useful?