I returned my item over 14 days ago and you haven't received it yet. What do I do?
While most items being returned to QVC are still being processed within 14 days, we do have some slight delays at the moment with Royal Mail returns.
If you've returned an item via Royal Mail, please can we kindly ask you to allow a few extra days for your returned parcel to be received and actioned by our Returns team. We are processing all returns as quickly as possible.
For all returns within 30 days, once your refund or replacement has been issued, you will receive an email confirmation to the address listed on your account.
You can also check the status of your returned order online by using our My Account section and following the below steps.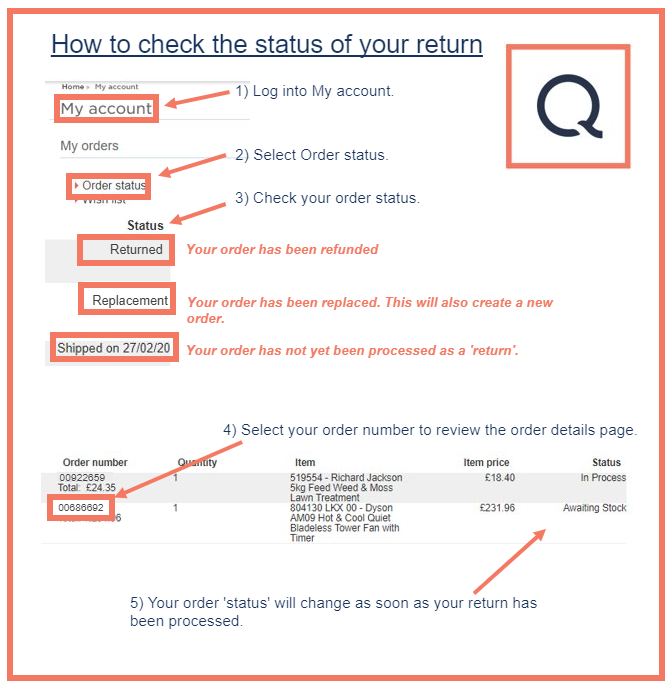 Did you find this page useful?