Has my promotional code been applied to my order?
When using a promotional code for an order online, this will show as applied in your 'Order summary' before clicking 'Confirm order and pay' (as shown below).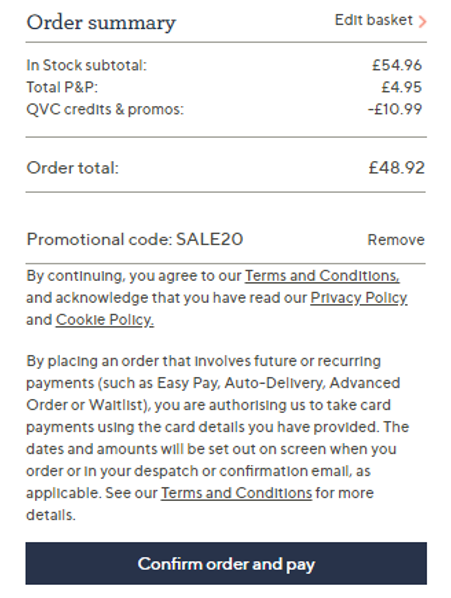 If you have an email address on your QVC account, your confirmation email for your order will also show 'Credits redeemed' and the discounted amount.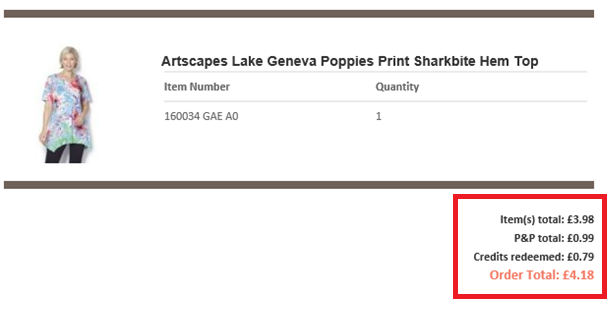 Did you find this page useful?