When will my food or drink item be delivered?
If you've placed an order for food or drink items, these will usually be despatched directly from the supplier and have a slightly longer delivery timeframe than items being sent from our warehouse. You can view the specific timeframe for your item on the product page, however this will most often be 7-10 or 10-14 working days.
If you've purchased the item on Advanced Order, your delivery timeframe will begin from once the order has begun processing. This means the status of your order will change from 'Awaiting Stock' to 'In Process'.
Your order may show as 'In Process' right up until you receive the item, so please don't worry if this has not been updated in your order status while you are awaiting delivery.
You can follow your order status online using the steps below.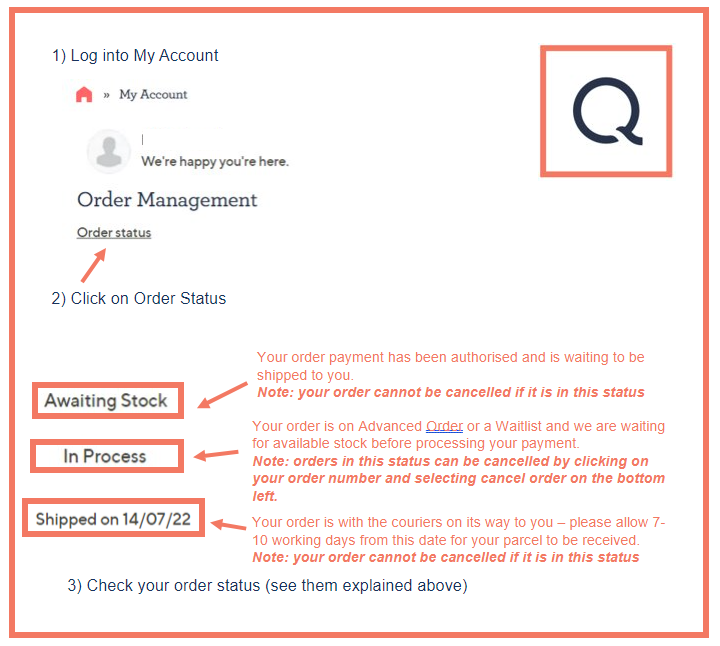 Did you find this page useful?