Can I add or edit a credit card online?
You can add a credit card in My account. Under 'Payment Methods', select 'Manage payment methods' and click 'Add a card'. 
You are not able to update an existing card, however, you can remove a card and add a new card following the below instructions.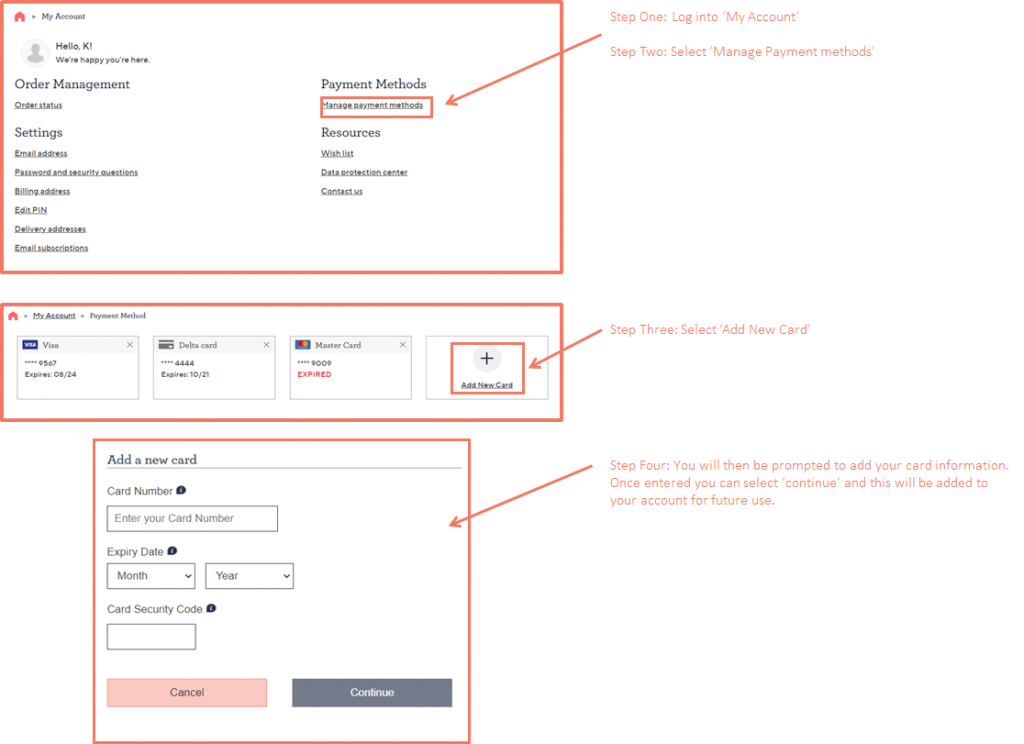 If you need to update the card for an existing order already on your QVC account or an upcoming Easy Pay instalment, this cannot currently be done online. Please contact us and we will be happy to update this for you.
Did you find this page useful?