Can I add or edit a credit card?
You can add a credit card in My account. Under Personal Information, select 'Credit card', click 'Add a card'.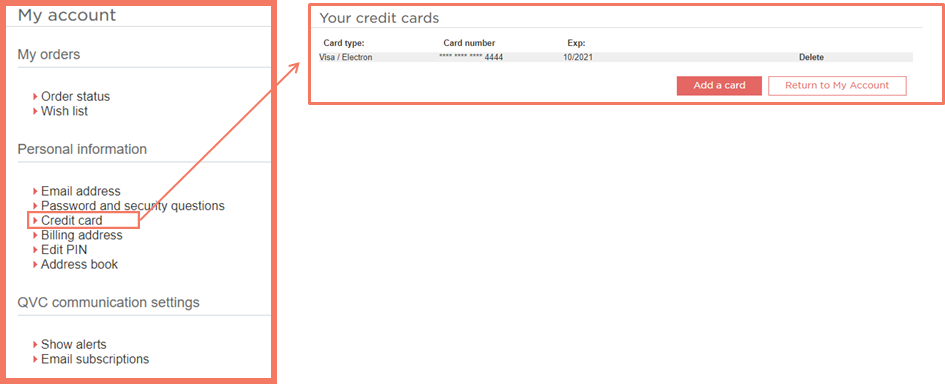 You are not able to update an existing card, however you can remove a card and add a new card following the above directions.