How do I check my order status?
You can check your order status in a couple of different ways…
Online using the My Account section under 'My Orders', select 'Order status', and your full order history will appear. You can browse the list and view the order status next to each order or search the list by a specific item or order number.
If your order is being delivered by Evri, you will receive an email when it is dispatched to track your order online.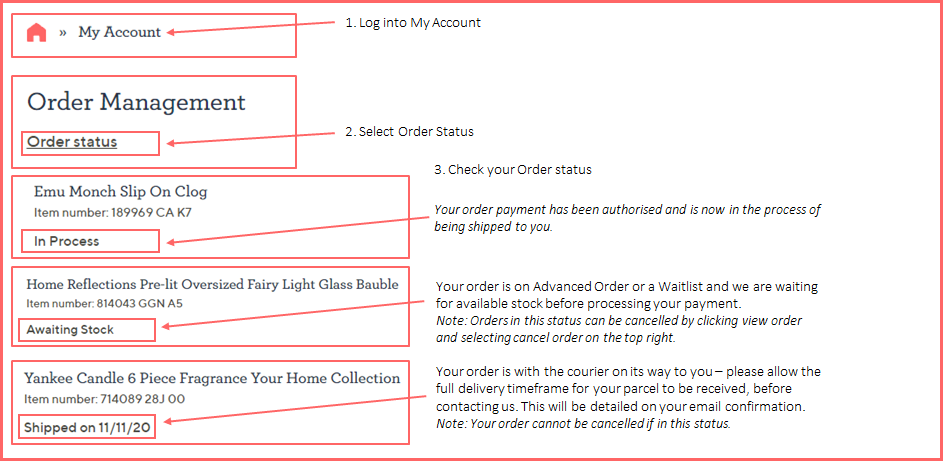 You can also call our automated Quick Check service on Freephone 0800 53 43 33 to review the status of a new or returned order or your Easy Pay installment plans. You can select to hear your most recent order or enter a specific item or order number for more details.
Did you find this page useful?